2 weekly opportunities to spend time with me LIVE!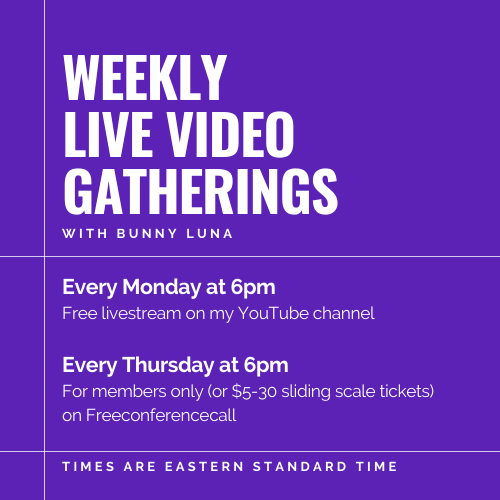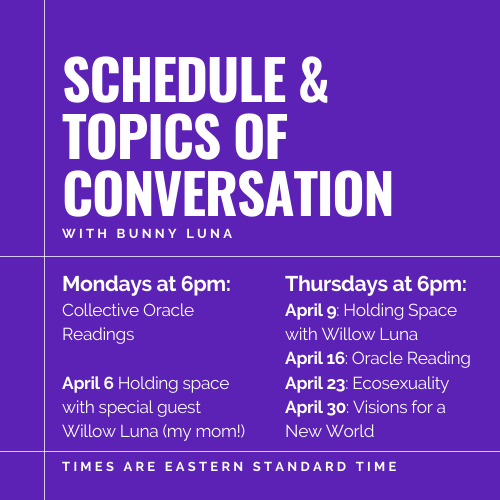 CLICK HERE AND SUBSCRIBE TO MY YOUTUBE CHANNEL
CLICK HERE TO VIEW THE FULL SCHEDULE
CLICK HERE AND DOWNLOAD FREECONFERENCECALL FOR EASY LOGIN ON THURSDAY
Monday livestreams on youtube are free for anyone interested!
Thursday live video chats on freeconferencecall are included in all memberships. (Click here to become a member.) If you'd like to join a Thursday video chat without becoming a member, tickets can be purchased for $5-30 sliding scale via cashapp (click here) or my store (click here).